Year 1/2
Our whole school focus for our art day has been drawing. First, we learnt about the British urban landscape artist, Angela Wakefield. We observed a time lapse video of Angela Wakefield creating her New York urban landscape. When we observed Angela's painting, we noticed that she painted lines on her canvas.
We explored creating lines in our sketchbooks. We experimented with holding drawing materials in different places. We held them at the top, near the nib (bottom) and in the middle. In addition to this, we explored drawing in different lighting.
After looking at some of Angela's other urban landscapes, we chose one to use as inspiration for our own master pieces. We used viewfinders to look at the shapes that the artist used. We explored the same painting with different effects, and practised forming the shapes we spotted using pencil, pastels, chalk and charcoal.
Using Google Earth, we observed Trafalgar Square from different viewpoints and discussed if we could see the same things.
Finally, after many opportunities to explore drawing techniques, skills and effects in their sketchbooks they produced their master pieces.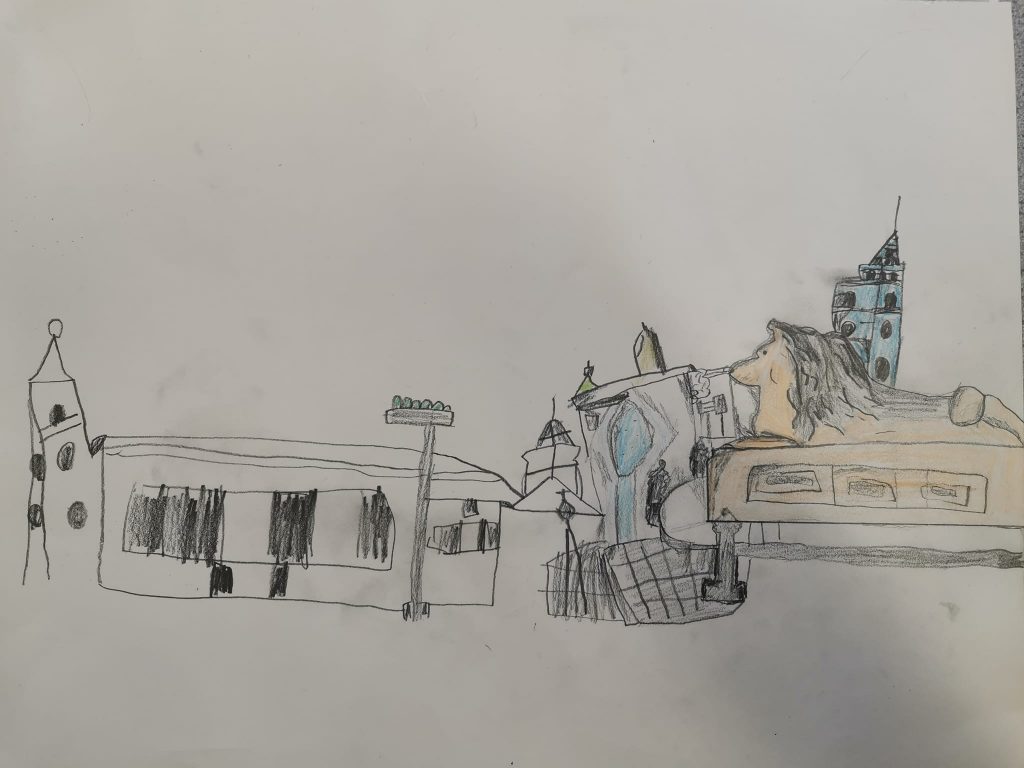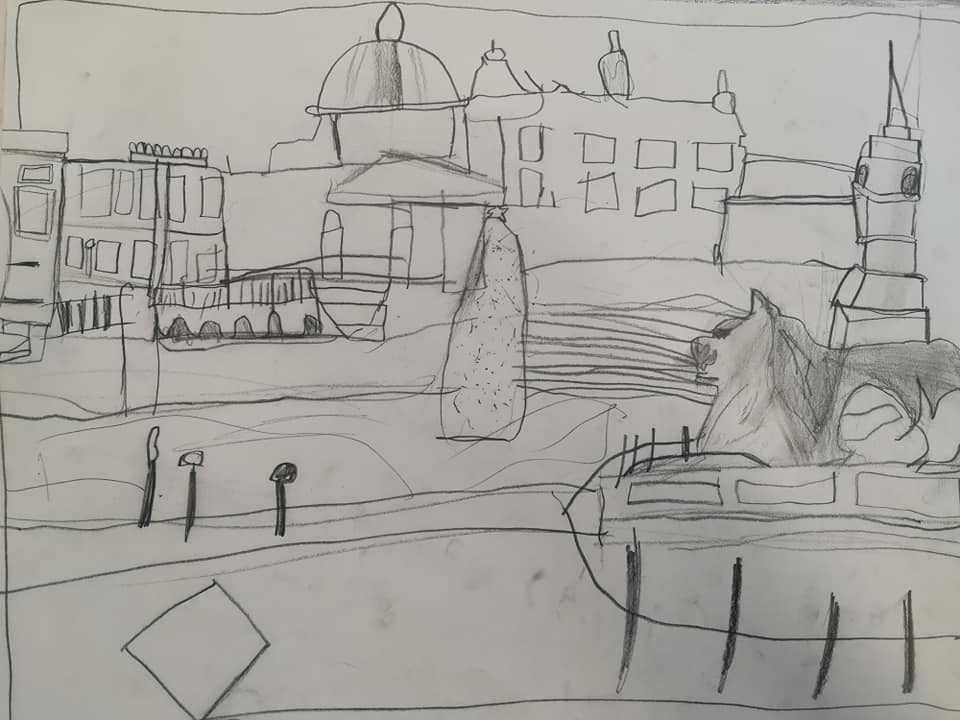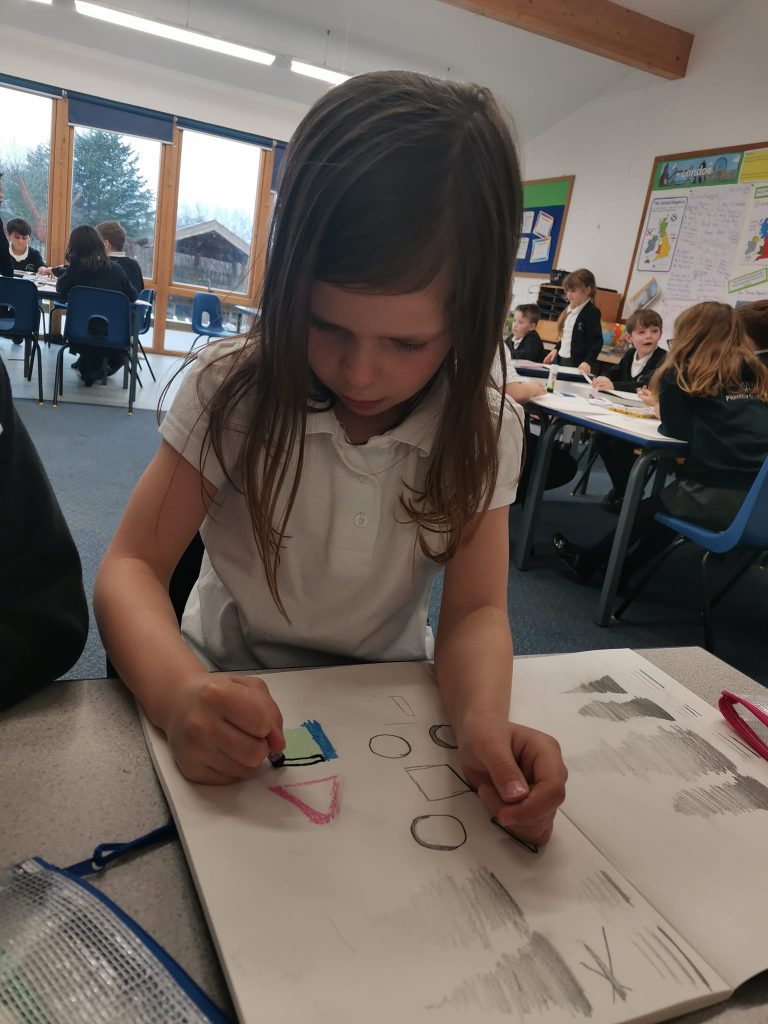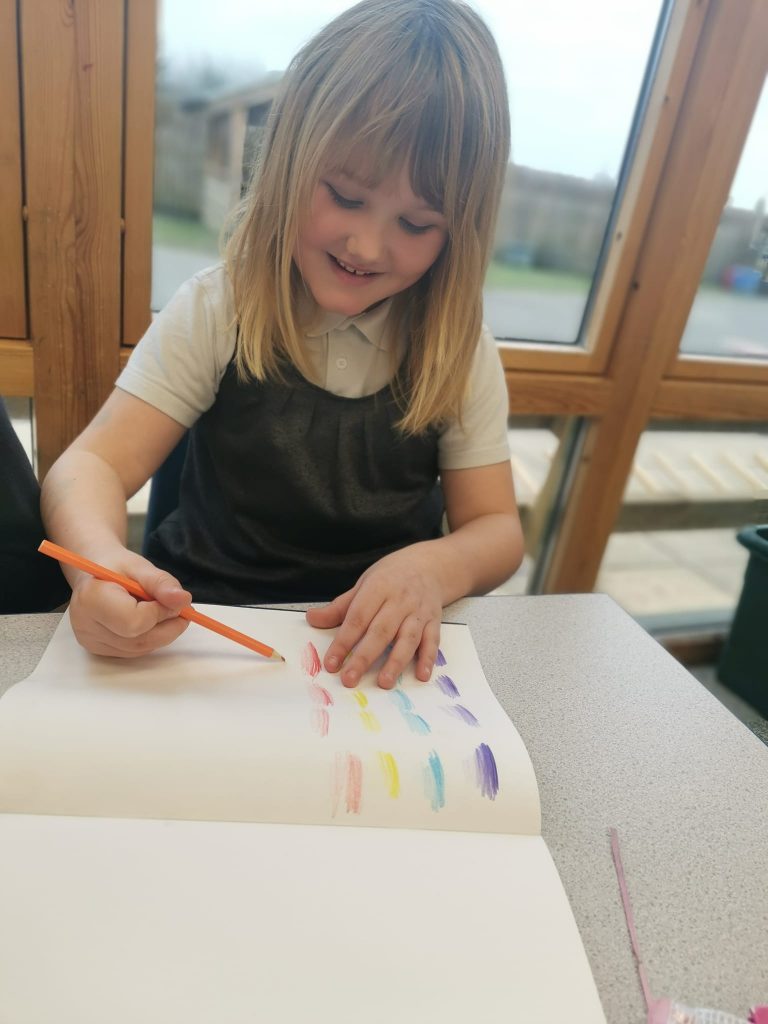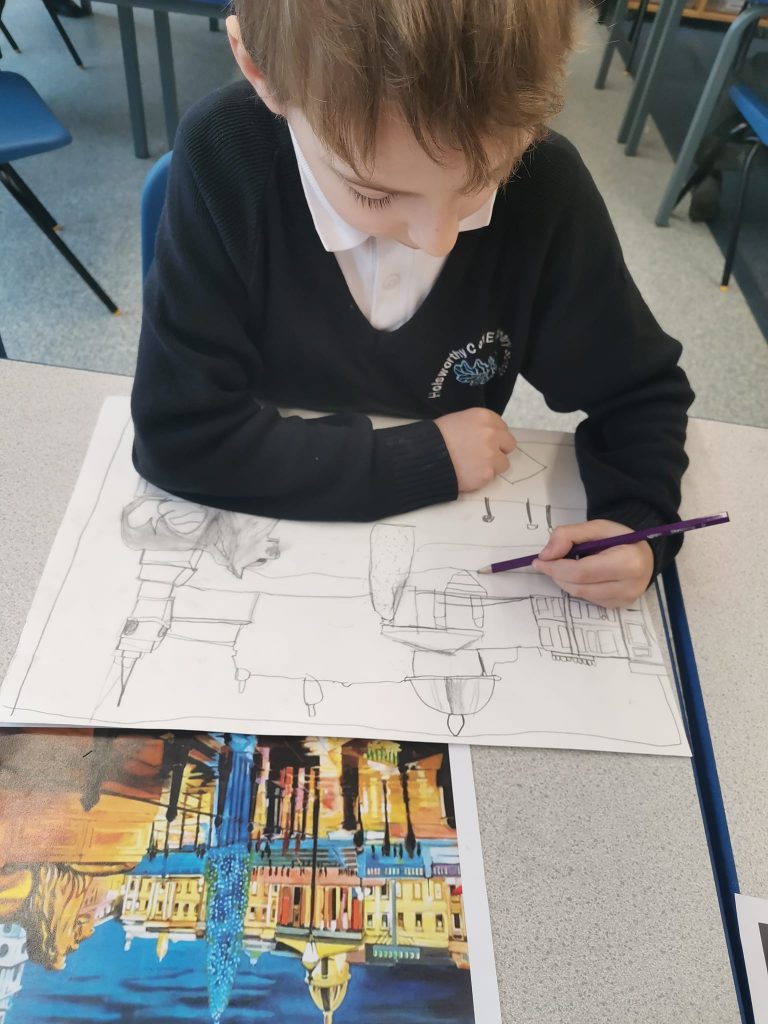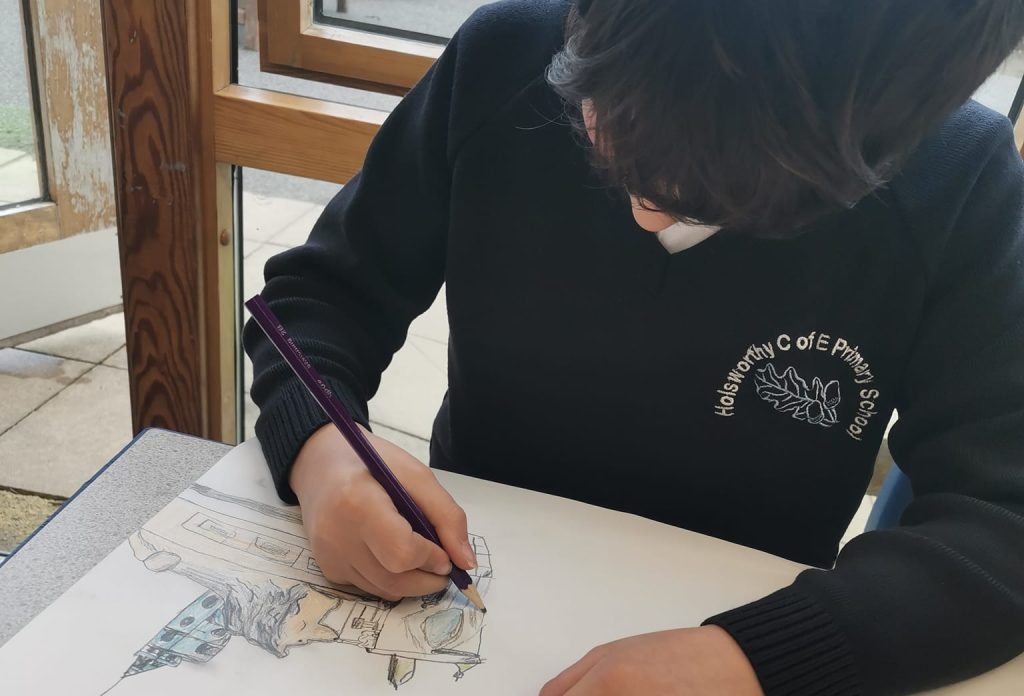 Year 3/4
Year 3 and 4 had a wonderful art day working on different drawing skills.
They begun the day by collecting textures from outside and using shading and line drawing skills to reproduce them. They then refined these skills by trying to replicate textures seen in images of dragon eyes.
To improve their drawing of eye shapes, they worked with a partner and offered each other feedback on how they could make their drawing more eye like. Finally, they looked at ways to use coloured pencils to combine colours and create texture to create their own dragon eye drawings.