Reading:
Children begin to learn to read by sharing books with parents, teachers and other adults. At Holsworthy Church of England Primary School, we provide daily guided reading sessions using a rich variety of text types from a wide range of authors to deepen our children's passion for books and enhance their reading and comprehension skills. A range of text types are also used across the curriculum to further embed this development. In Reception and Year 1, children have a range of colour banded books to take home to read with their families.
We ask that parents read to/hear their child read daily and record this progress in their child's reading record, which is kept in their book bags. From Year 2, children join the Accelerated Reader programme, where they undertake a 'star reader assessment', which provides a range of levels for children to choose books from to take home. After they have read each book, the children take an online quiz to assess their understanding of the text. We are very proud within our school community to acknowledge how hard our pupils work to develop their reading and of how many of them choose to 'read for pleasure', a skill that will serve them well throughout their life.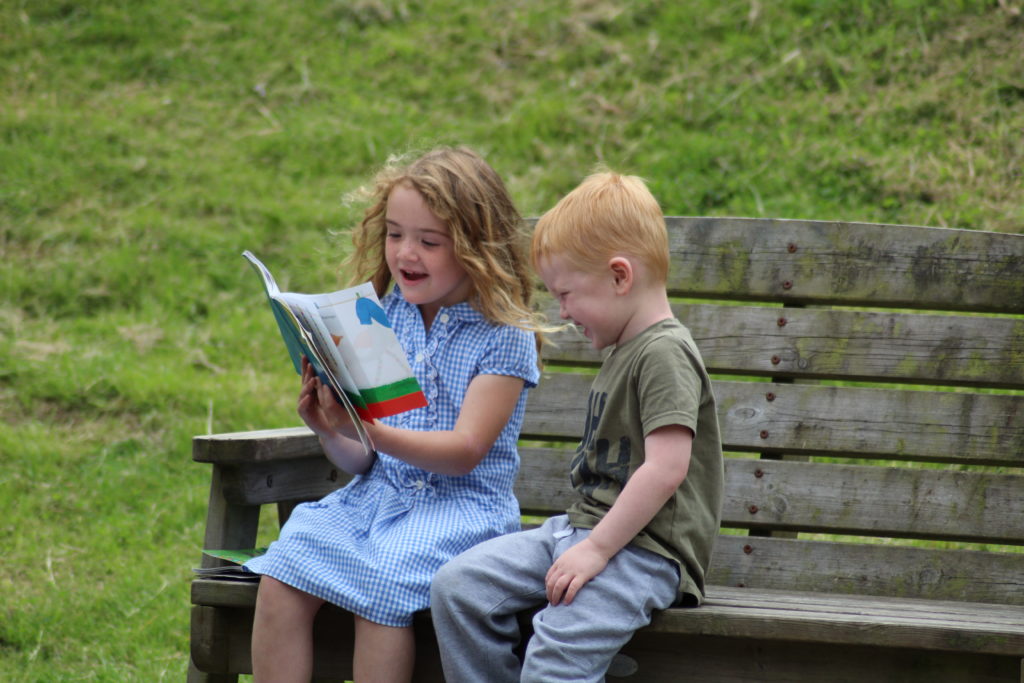 Writing:
We have adopted Pie Corbett's 'Talk for Writing' approach at Holsworthy Primary School. This approach successfully enables children to imitate the language of a particular topic orally before reading and analysing it, to then write their own version and interpretation. As part of this approach, children first imitate an engaging text, and learn to retell the text through a range of methods including: story mapping, 'boxing up' the text, creating actions and becoming storytellers. Throughout the imitation stage, children will also look deeply into the text's vocabulary; the structure of its sentences; the use of punctuation and various other grammatical features. 
Once the children have internalised this, they then start innovating the pattern of the text. This could involve altering the story maps previously created and orally rehearsing the newly adapted text; boxing up the innovated text and shared writing to turn the planned innovation into writing. The final part of the sequence is for children to apply their learning from the imitate and innovate stage to invent their own piece of writing. During this phase, children will be supported to use the vocabulary; grammatical features; sentence styles etc. that they have learnt in the previous stages. Throughout the talk for writing process, we provide children with the opportunity to edit their work by providing regular opportunities for them to read it aloud.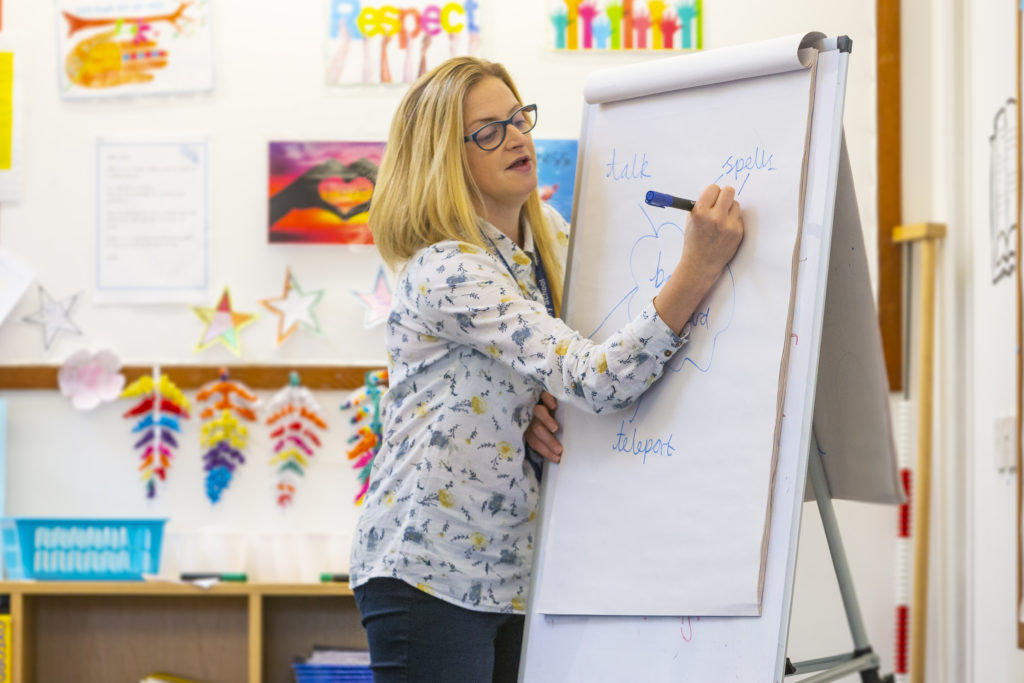 Spelling:
Phonics work is part of daily practice in the Foundation Stage (Nursery and Reception) and in Key Stage 1 (Years 1 and 2), used to support essential knowledge, skills and to develop an early understanding for reading and writing.
We use Read, Write Inc. materials and follow a very systematic programme. Pupils work in ability groups, which may mean that for four sessions per week they may move to another classroom and work with a different teacher. It is hoped that your child will follow this programme until the end of Year One, although it is acknowledged that some additional support may still be needed in Year Two. You will be informed of any further support your child is receiving by the class teacher .In Year Two we then follow a programme called 'No Nonsense Spelling'. This is a scheme published by the Devon Literacy Team. Please see the leaflets on our website entitled "Supporting your child with phonics" (Early Years Reception and Year One) for further information.