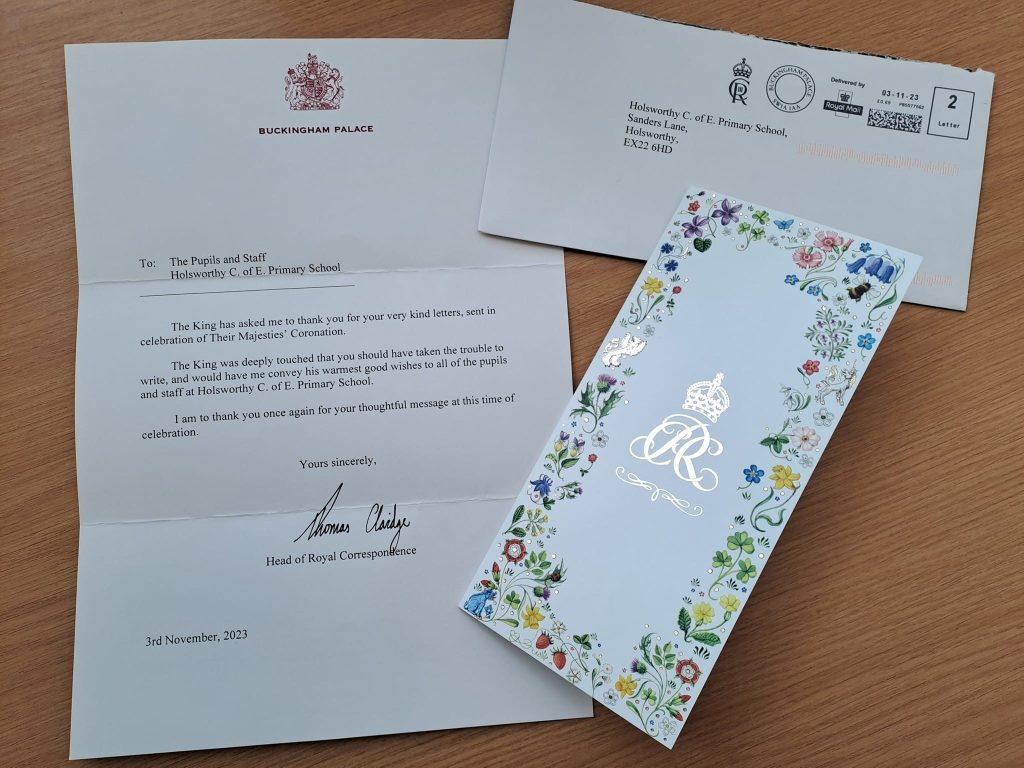 Today we received some very exciting post!
Last May, children in Elm, Beech and Sycamore Class wrote to King Charles III (as part of their topic) to congratulate him on his Coronation, and today they were delighted to recieve a reply!
Scholastic book fair - 8th and 9th november
We are hosting a scholastic book fair in the school hall on Wednesday 8th and Thursday 9th Nov from 3:15-4:00pm.
It is cash free – payment will be made via scanning a QR code and paying online.
We will be pulling 5 names out of a hat to win a GOLDEN TICKET – which will be a £5 voucher to spend at the fair. 
HARVEST FESTIVAL - THANK YOU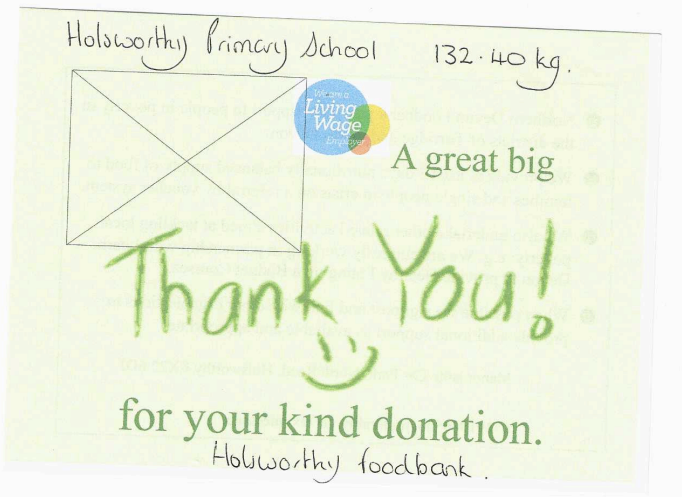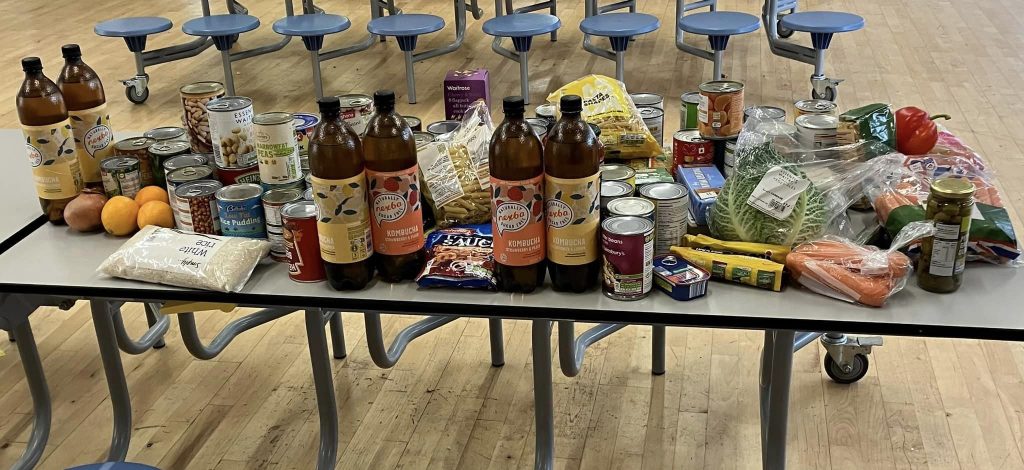 We would like to say thank you to everyone for your help with the Harvest festival.
The fresh produce went to Holsworthy Fridge. The non-perishables were taken to the food bank.
Message from the foodbank below:
Just a quick note to say thank you so much for all your kind donations as part of Harvest Festival. We weighed everything you gave us and it totalled a fantastic 132.40kg! This will really help us to provide much needed support to people in need in our area.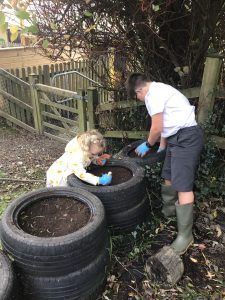 Children across Key Stage 2 supported our nursery children with a spot of gardening earlier this week. We are super proud of how they worked together on this project.
Thank you to Mrs Paddon and Miss Paddon for organising this opportunity.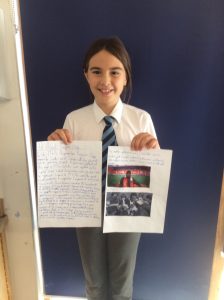 To celebrate Black History Month, Harmony has written a biography about the first black football player for England, Benjamin Odeje.