WAITROSE SUPPORTS BREAKFAST CLUB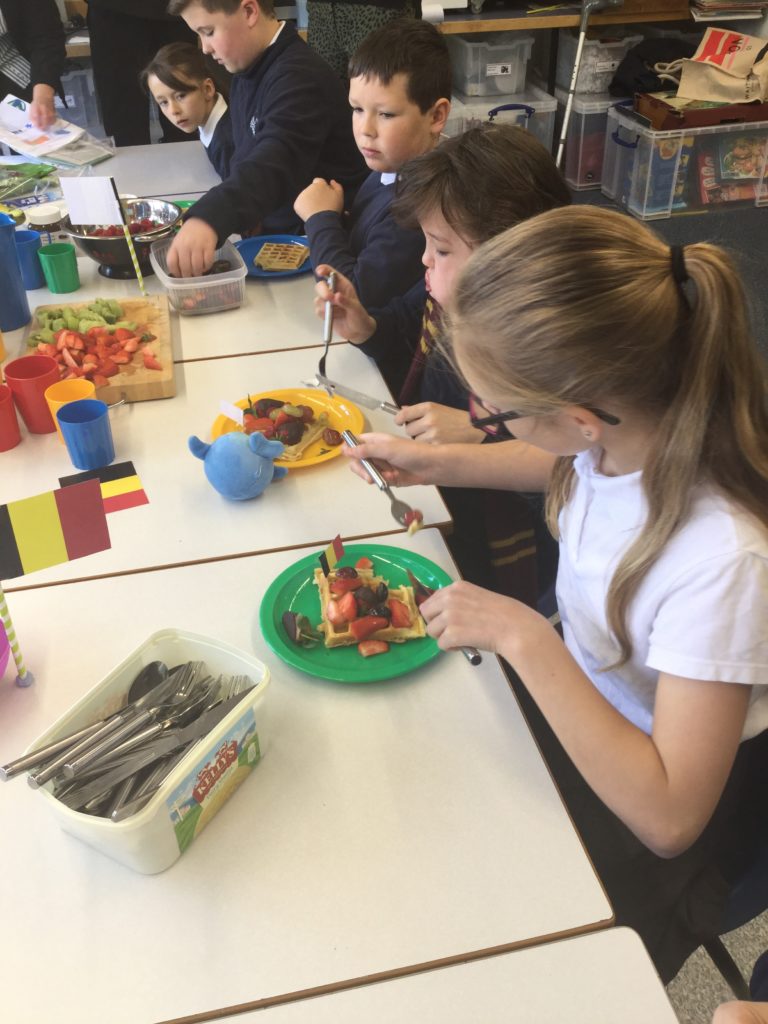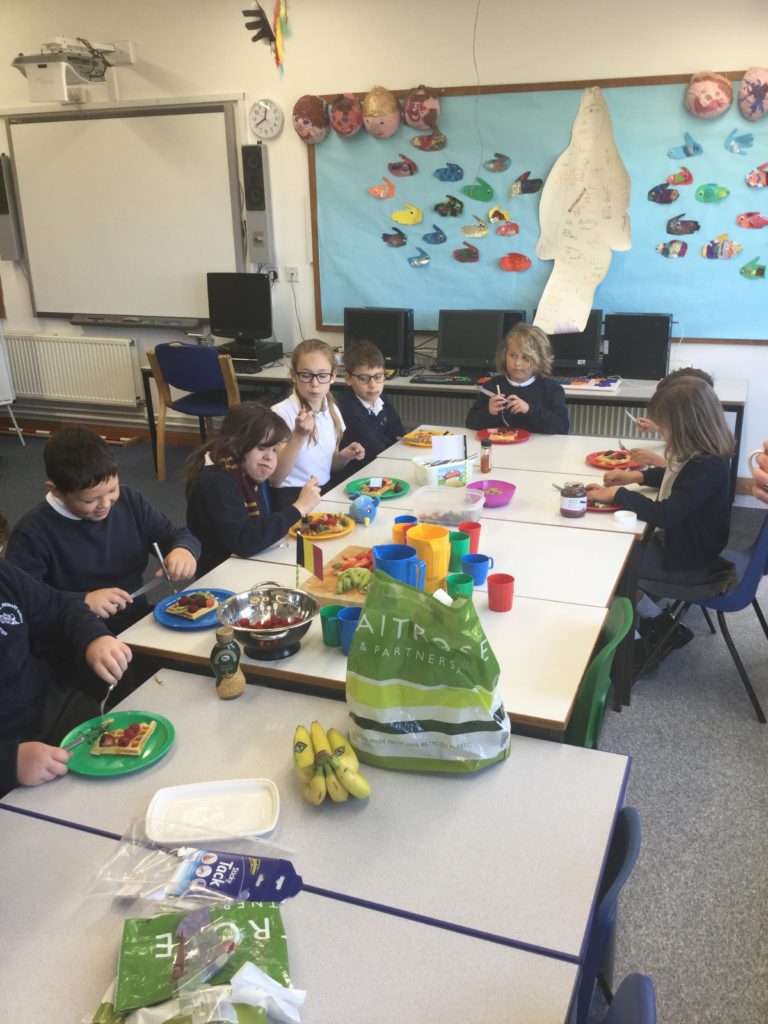 Breakfast Club at the school is offered as part of the 'Wrap Around' care available for parents/carers at this school. This is daily from 7.45 am until the start of the normal school day. We have recently re-vamped the menu we offer the children for breakfast, with particular emphasis on healthy eating. We aim to minimise the sugary cereals with choices such as beans/spaghetti on toast, scrambled eggs, fruit, yoghurts and a special treat day, such as pancakes!
Waitrose have generously offered to come and join the club on a regular basis with some 'show cooking.' Marilyn suggested a theme of the children choosing a country they would like to 'visit' and with Waitrose chef, Dan James, they provide and cook a breakfast typical of that country. America was our first breakfast of pancakes served with the American flag in the middle. The children then chose a topping of fresh fruit, spreads, maple syrup and cured bacon! A magnificent feast with most children requesting seconds!! 
The school is absolutely delighted to be involved with such a super project with Waitrose and thank the local Holsworthy store, Marilyn and Dan for their generosity and hard work so far.